A few short years ago, I was right where you are now: getting ready to have a baby, and on a mission to find the perfect photographer to take pictures of my new tiny human. I knew that the newborn stage was going to be fleeting, and that I wanted to be sure to preserve those memories of my little one's first weeks in this world.
Looking back at all the photos we have, my absolute favorites are of my babies at home, surrounded by their favorite blankies, toys, and most importantly, Mommy and Daddy. We are not looking at the camera with awkward smiles in these; we're snuggling, tiny hands wrapped around our fingers, kissing itty bitty feet, and truly smiling with pure love and joy!
Those photographs tell the story of your family with a special authenticity that just can't be replicated outside of your own home.
I specialize in Fresh 48 and in-home lifestyle newborn sessions so that you, too, can have a collection of images that will instantly take you back to those first weeks with your baby, without having to travel.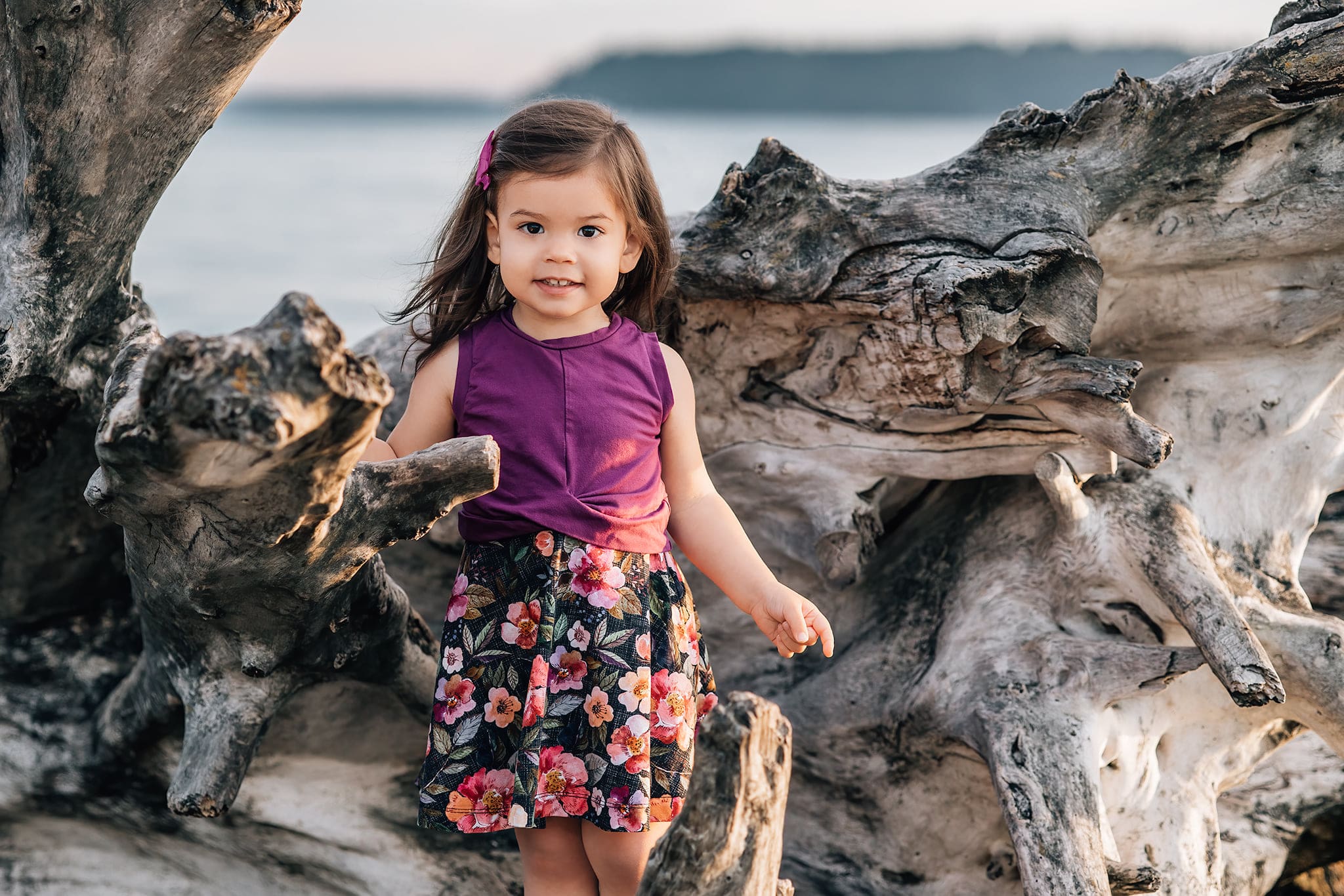 These three are my whole world, and they sure do keep my on my toes!
My husband Kevin likes to surprise me all the time. Our son Miles is four and a half, and is a tiny tornado! He loves to give kisses, play at the park, and climb on anything that can possibly be climbed. Zoe is almost 3 and can give Miles a run for his money! She still loves snuggles with Mama though, and I live for those calm moments.
Your memories of this incredible but all-too-short newborn phase will be in amazing hands with me, as I truly focus on mastering Fresh 48 and lifestyle newborn photography; I am just smitten with these precious new people!
I know how much your family memories mean to you, because mine mean everything to me! Let's get on the phone, or together for a cup of coffee, and talk about photographs you're dreaming of and how you want to enjoy them.
I'm a coffee drinking, cupcake baking, D10-rolling family gal and huge nerd! I grew up in Southern California but have called the Pacific Northwest home for over a decade now, and reside in Everett WA.
From the moment I was gifted my first digital camera at my high school graduation, I have been in love with documenting ordinary life as it happens. This passion for photographing authentic moments of people enjoying the world and people around them carries over to the experience you'll have with Katie Morano Photography.
Coffee for sure! Lattes, coffee with too much cream and sugar, coffee milkshakes... I love them all.
Thrice. I've been listening to them since their first album, and they just keep getting better and better!
Breakfast, there's so many yummy options! French toast, oatmeal, bagel sandwiches... yes please!
Redhook Brewery in Woodinville. We had a short outdoor afternoon ceremony and a rocking party inside with a burger bar and amazing beer!
I intended for them both to be born at Cascade Midwives & Birth Center, but Miles required a transfer to Providence. Zoe was born at the birthing center!