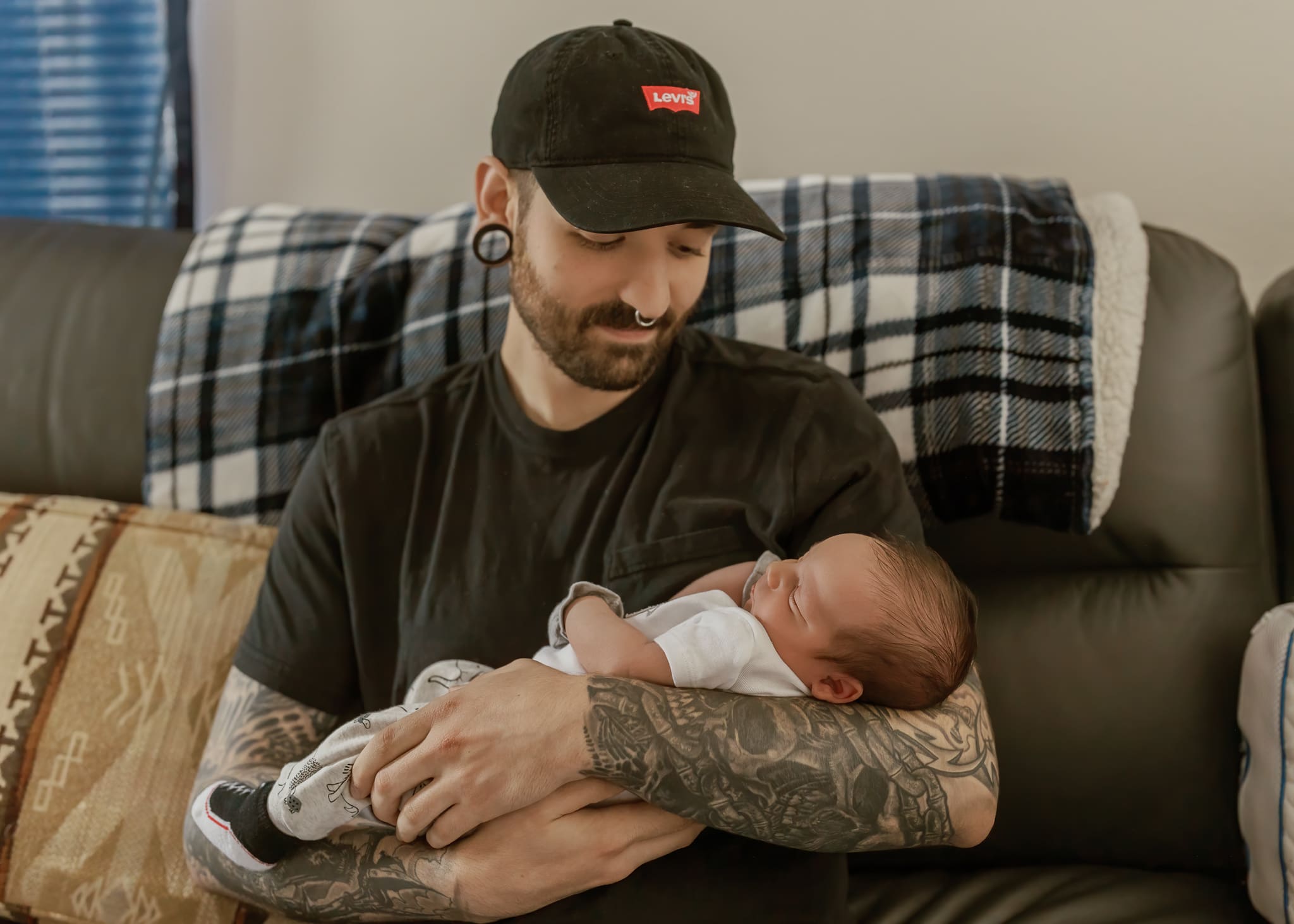 My favorite thing about lifestyle photography sessions is that they're always so unique. Your session and photographs won't look like anybody else's because your family isn't like any other!
Let's embrace everything that makes your family so special. If you can avoid getting too attached to a specific idea of how everything should go, you'll be free to just enjoy the session. Your photoshoot should be fun, relaxed, and driven by the moment.
Leave The Storytelling To Me
As your family photographer, I'm here to tell a story of love, laughter, and fun. I don't want you to worry about posing, looking in the right direction, or whatnot. Just be your adorable, loving selves, and let me worry about the rest. We'll just go with the flow and everything will be perfect.
Be Part Of The Story
If you're like me, it might feel a bit uncomfortable to be in front of a camera, and you might not know what to do. My suggestion: pretend I'm not even there! To get photos of you looking happy with your baby, just be happy with them. All you have to do is talk to them and play, just like you would on a regular day. The joy will come through naturally!
After the first few minutes, I'm sure you'll feel a lot more relaxed and your baby will help you shine. These photos of your whole family together will be something you can all cherish for many years to come. If you can get past any awkwardness you feel, I promise you're going to be so glad you were in the shots with your babies.
But What Should We Wear?
Ok, one thing you do want to think about at least a little bit is your clothes. "What should I wear?" is definitely one of the more common questions I hear as a photographer!
You don't need to go out and buy fancy new outfits, because you still want everybody to look like themselves. You all have your style and it's important to stay true to that.
At the same time, you do want to everyone look nice too. So, think about those outfits you have that are a little bit dressy, but still comfortable. Wearing something that makes you feel good is sure to make you more confident, and being comfy will let you have fun!
You don't want the family to be too matchy-matchy, but coordinating is perfect! Having a theme is a great way to do this: Cute and Casual in cool tones, neutral colors in a Bohemian style, or bold Urban style.
If you still need help, don't fret! As part of our pre-consultation, I'm happy to help you pick your outfits, or I can set you up with a styling service if you don't like anything in your closet.
Basically, Don'T Overthink It
All of that has been a lot of words to say this: don't overthink things. Trying to plan too many details ahead of time will just end in stress when something inevitably doesn't go as expected. We will of course chat about some details before the session and have a basic roadmap for it, but we will also just go with the flow and have a great time!
I hope this helps put your mind at ease but if you have any questions about your session at all, don't hesitate to reach out!
---